Looking for the Perfect Outdoor Kitchen Solution?
Do you want to build your own custom outdoor kitchen with quality products? Leave costly contractors behind and take a pass on hidden fees or underestimated expenses. Our products are designed to replace labor-intensive concrete and mortar construction. Our modular products can be configured into unlimited configurations and are suitable for all outdoor appliance brands.
RTF Systems™ products can be covered with any custom veneer finish and countertop material and are equipped with an integrated leveling system. Our cabinets are connected to form unlimited configurations based on the size of your desired outdoor kitchen. We also have Kamado Grill, Power Burner, 90 Degree Corner, and 45 Degree Corner cabinets.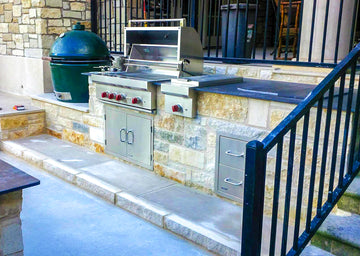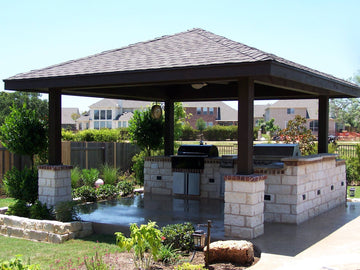 Outdoor Kitchen Design
Let RTF Systems™ transform your outdoor space into the perfect kitchen of your dreams! Our design team will take all of your specific needs, grill and appliance preferences into consideration while creating a personalized CAD drawing of your al fresco kitchen.  Our expert Outdoor Kitchen Advisors will provide comprehensive guidance—from DIYers to professional contractors alike—so that you can achieve professional results quickly and efficiently. You will have a luxury kitchen of your very own!
our ready-to-finish cabinets
Before/After
We send you the cabinet kits, which you assemble and finish with your desired materials and appliances.
Before
After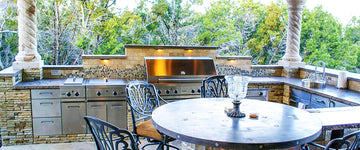 It's Easy Get to the Backyard and Assembles Faster
Our cabinets are expertly crafted to be shipped in an easy-to-assemble, knockdown form. This means you'll get it quickly and easily into your backyard where you can put it together faster than any other system available on the market!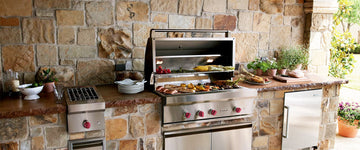 Make Your Outdoor
Kitchen Project A Breeze
Enjoy Complimentary Outdoor Kitchen Design Assistance!
Get Started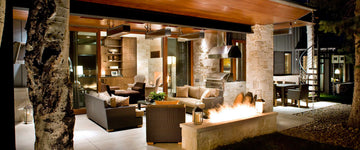 If you can Dream it for the Backyard
We Can Build It!
We have built custom projects for many customers, from outdoor kitchen cabinets, fire pits, and fireplaces, to custom benches and columns, so let your imagination run wild.
The most amazing customer service ever! Great people and a wonderful product! Thank you Bryan for making our experience so enjoyable.
RTF's approach and product to an outdoor kitchen made our project easier and quicker to install. Also the fact that it is consumer installable was also great. I was able to get a 11'x11' kitchen with a bar built and ready for veneer and the countertop in 4 days doing it myself. I highly recommend their products and customer support!